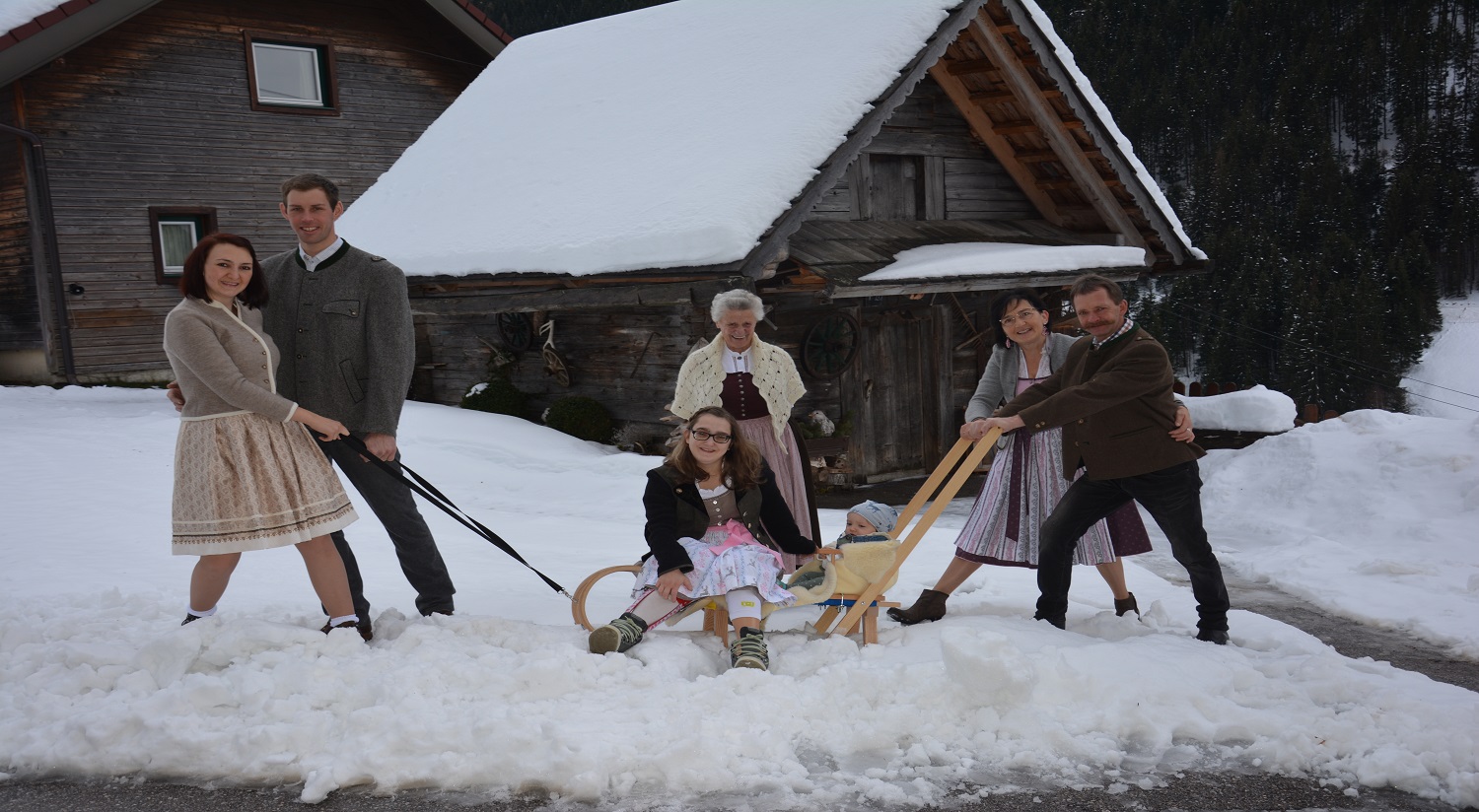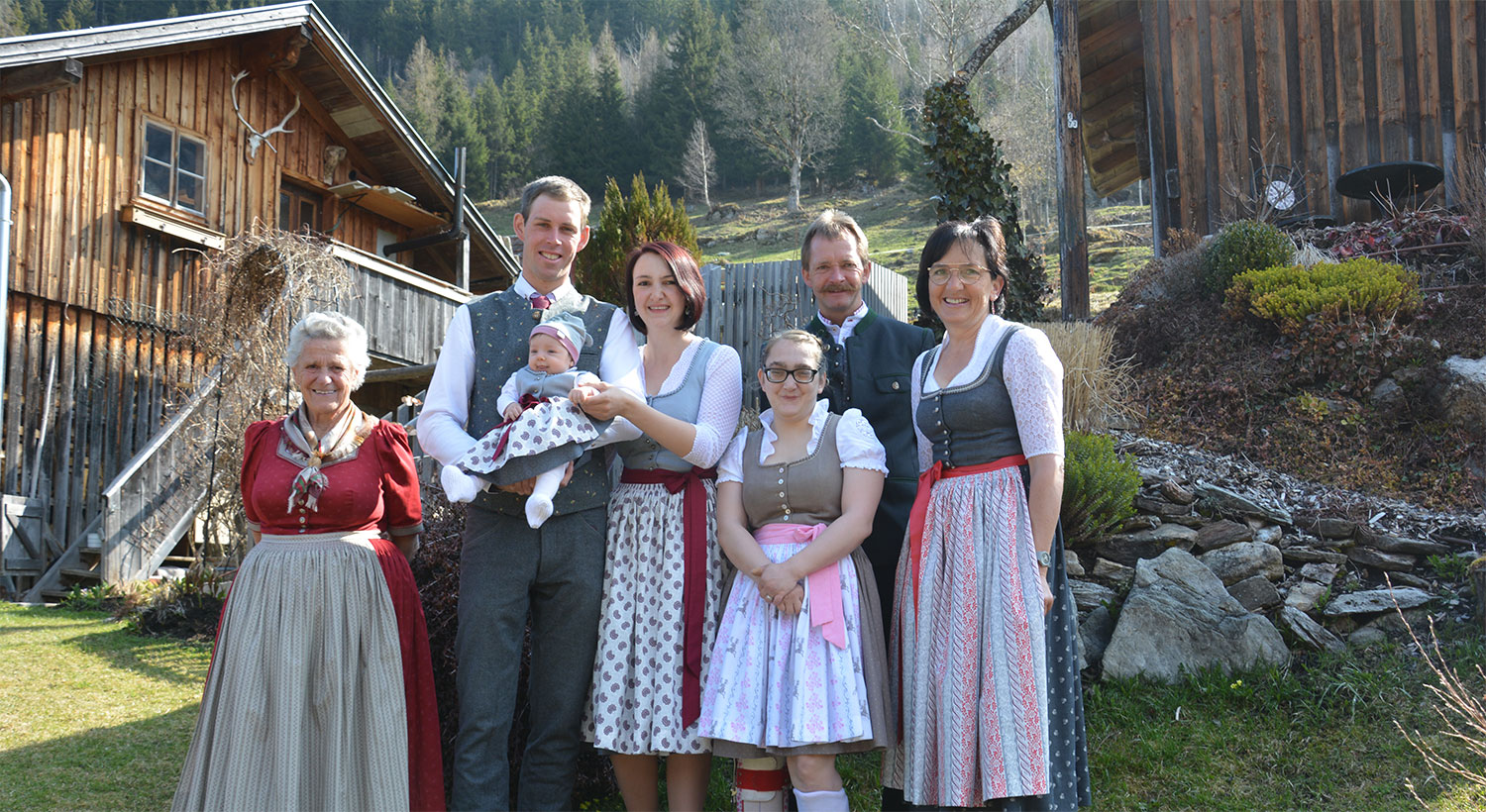 Contact
Dear guests!
We look forward to welcoming you soon at the Fresoldhof. Dive out of the daily routine and look forward to a relaxing, peaceful holiday. Enjoy the sound of the brook, watch Elfriede plucking flowers and gardening. Helfried and Thomas are happy to get help with the animals in the stable. Grandma Lotte and Andrea take care of the cats. Our little Marlen keeps everyone on their toes and makes sure there is never a dull moment. Birgit lends a hand wherever there is a need. We are always there for you and give you tips on how to spend your holiday.
But the most important thing is that every good day starts with a full stomach. Enjoy our rich, regional breakfast buffet - where you can also find honey from our bees.
There is so much to discover on our farm, be it our children's playground or the bench at the bee hut to linger. There is something for everyone.
If we are not available, we are in the barn or preparing the rooms for you and will call you right back.
See you soon! Your family Schrempf